A Painful Goodbye
A Painful Goodbye: A letter to Egwitsue Imogie (RIP)
To my darling Angel, Egwitsue, 
On May 12th, 2017 you left us to a place I know is better than this horrible world we lived in. When the phone rang that Friday, I thought it was a call to wish me a happy birthday but I heard the most troubling news, that your heart was weak and you were on the way to the ICU. I asked my sister to put the phone by your ear and I hope you heard my voice say" be strong, you will make it, we love you"  . I hope you heard me that day as it would be the last time I would speak to you.
I waited anxiously at home for better news but It never came. At approximately 11 PM, May 12, 2017, you were gone...... just like that. I want to believe you chose my birthday to go and I will alway celebrate your life and gentle soul every day and especially on that date.
Ever since the second I heard the words, you were gone, I haven't been the same. I never thought I would ever lose you. I always thought my big sister would be around forever. You were angelic. Who could ever lose an angel? I have wept and wept and long to just see your face again, hug you, hold your hand and tell you I love you. 
You fought a good fight even with a bad heart. Against all odds, you made it to 40 years old. You never complained despite the pain you experienced with your heart. With that same heart, you loved your sisters, your brothers, your parents, your nieces, your nephews, your family and everyone around you. You were an amazing big sister. You never asked for anything. You just lived your life very quietly. I wish you could see how much you are loved!! Kids from church have filled the house to pay their respects, your co-workers and friends. You were and are so LOVED!
As soon as I heard the news, I booked my flight to come say goodbye to you and packed my bags. I just needed my visa and the travel agent mailed it via fedex to the embassy in washington DC. God must have had other plans because despite all my efforts, I seemed to be blocked at all corners. Fed ex package never made it to the embassy. The package is lost and so was my passport. I flew to DC in hopes to get a new passport and visa in time to board the plane but all efforts failed. I ran frantically through the streets of DC in tears trying to get to you but failed. I had to come see you one last time. I had to come hold you. I had to come see for myself but I will never have that chance. I am heart broken beyond words and don't know if I will ever heal from your loss. I weep for you daily and I can feel you around me so I will hold on to that feeling.
I hope you know how much I loved and will always love you. I find a bit of comfort knowing you are no longer in pain and you are in heaven in peace. No more aching and pain. No more hospitals. No more worry. You are free. You are in your final home in Heaven. Heaven has gained an angel.
As they lay you to rest in a few hours and I cannot say these words to you myself which breaks my heart , here is my farewell message to you my love!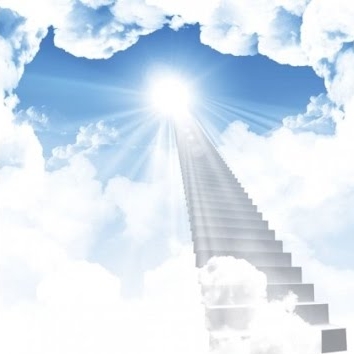 My Dearest Egwe,
You filled and will always fill a huge part of my heart. You filled my childhood with so much joy and laughter. We had a lot of laughs with you and growing up wouldn't have been the same without you.
I remember how you used to chase us around the house when we were younger reminding us that we are your baby sisters.
I remember the tiny scar on your forehead that I accidentally gave you from playing around when we were kids.
I remember trying to get you to put on make up and relaxing your hair for you.
I remember my calls home and you will always ask me how I'm doing and the weather. You were such a great big sister. Small but mighty is what we called you. Your heart may have been weak but so big and full of love!
You were and are such a special gem and I will never know anyone like you. You are so loved.
Your light will always shine bright. I promise to take care of the ones you loved the most. You will be missed so much. I find comfort in knowing you are in a much better place with no pain or suffering.  Rest now and know that I love you and I will never ever forget you. You will always be my big sister. Rest in perfect peace my sweet angel. I love you so much.
Your loving sister,
Akeshi Imogie-Akinseye